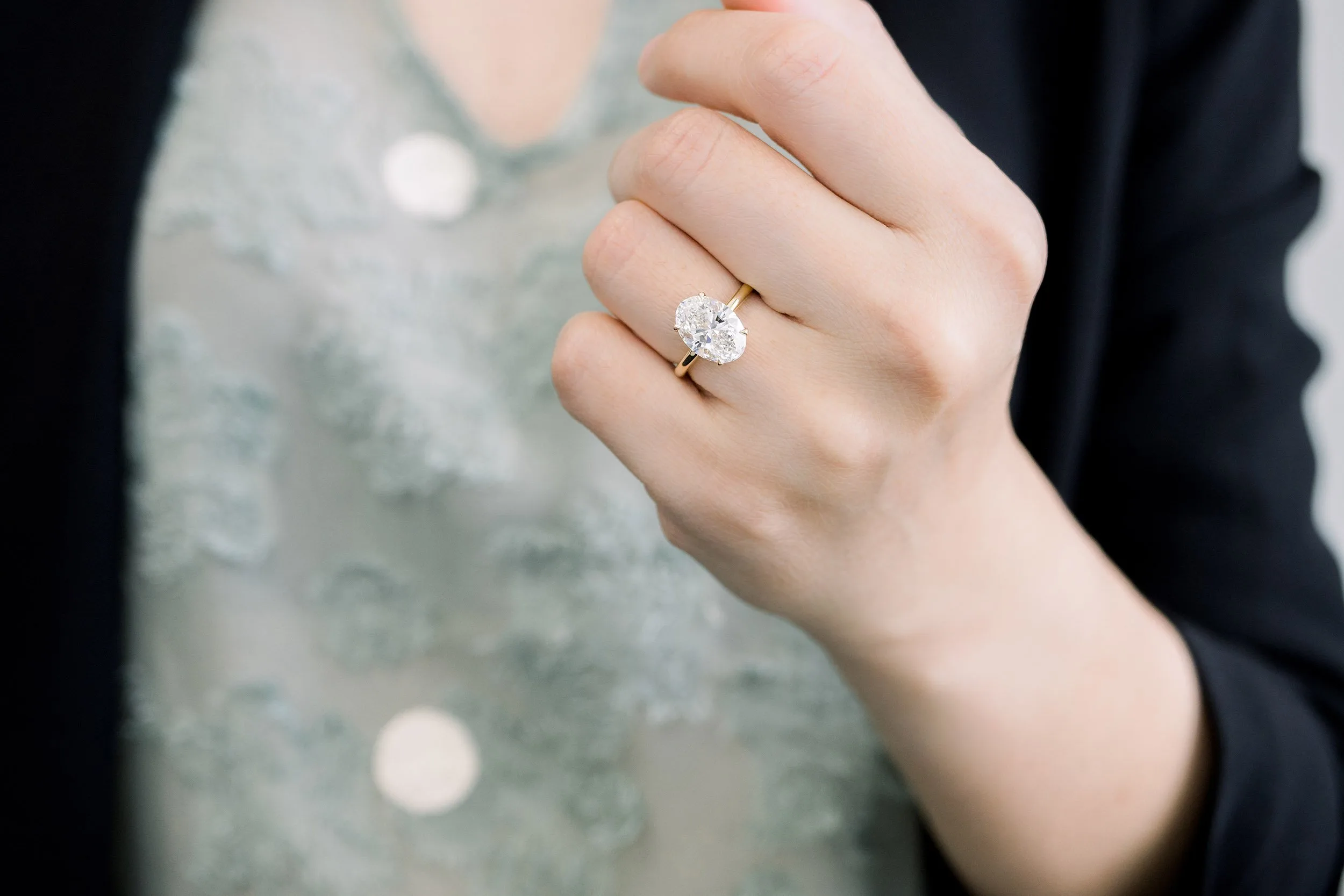 Ada Diamonds vs The Competition
You've chosen a lab diamond. Smart! A purchase this important deserves an impeccable buying experience. That's why we're confident Ada Diamonds is the best place to buy a lab diamond.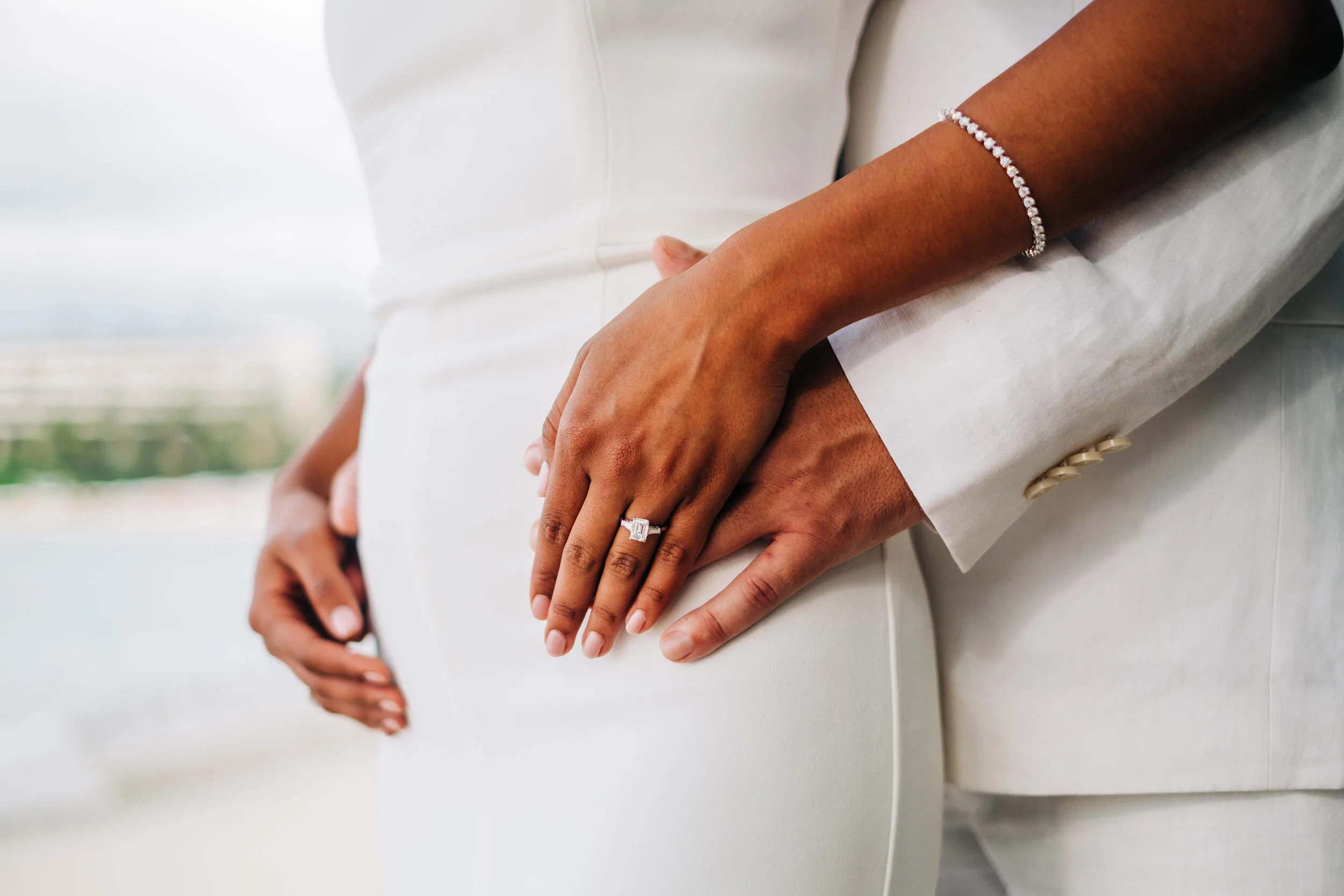 The Ada Diamonds Difference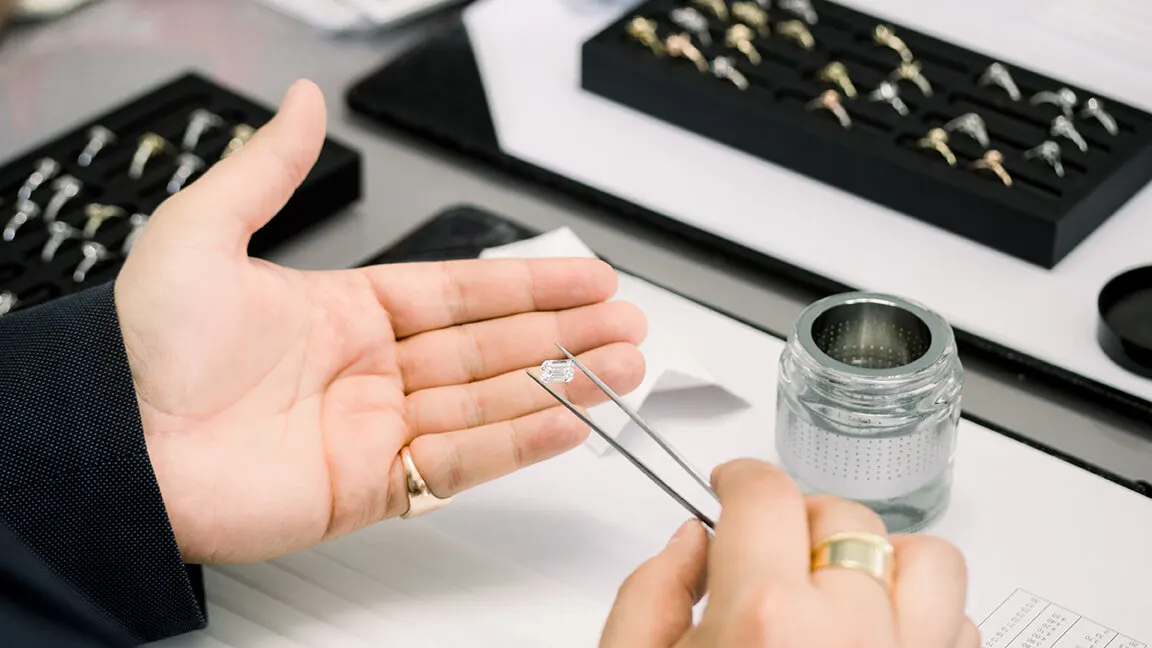 Curated by Experts
Much like mined diamonds, not all lab diamonds are created equal. There are characteristics of a lab diamond beyond the 4Cs not visible on a grading report. Lab diamonds can have tones of gray, brown, or blue depending on their growth method. Our educated concierge knows how to tell the difference between a beautiful and a bad lab diamond and will protect you from making the wrong choice.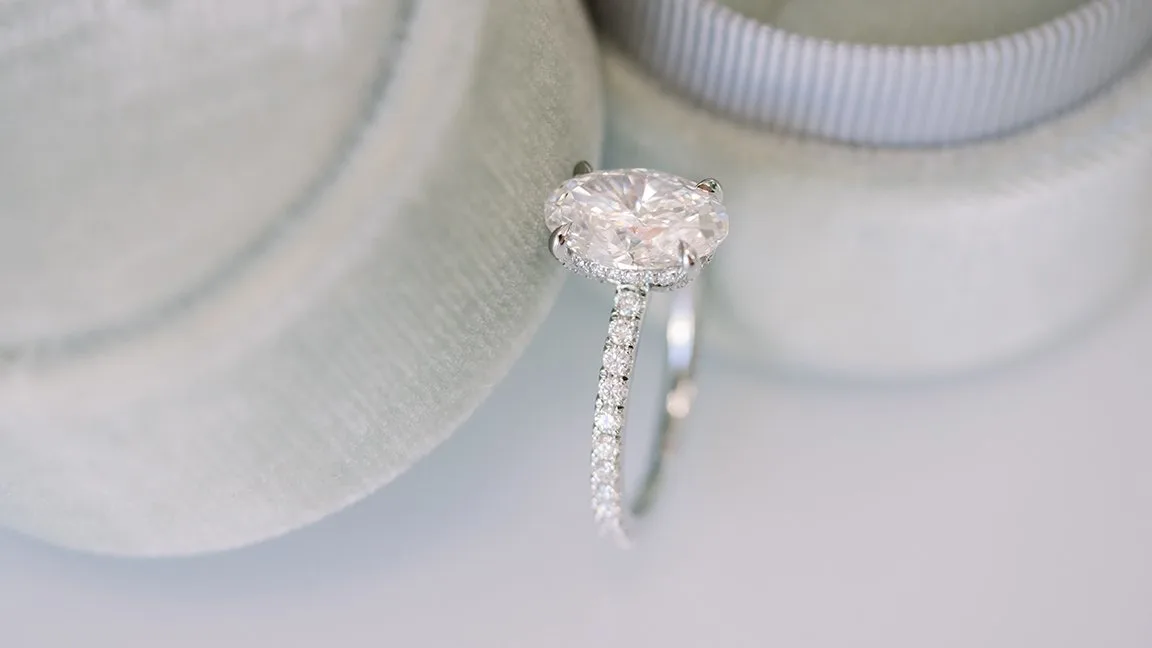 Quality Control
We specialize in large and fancy shaped lab diamonds. These special stones were never meant to be shoved into mass-produced settings. We custom create each engagement ring unique to your diamond and specifications. Our quality control standards are among the highest in fine jewelry.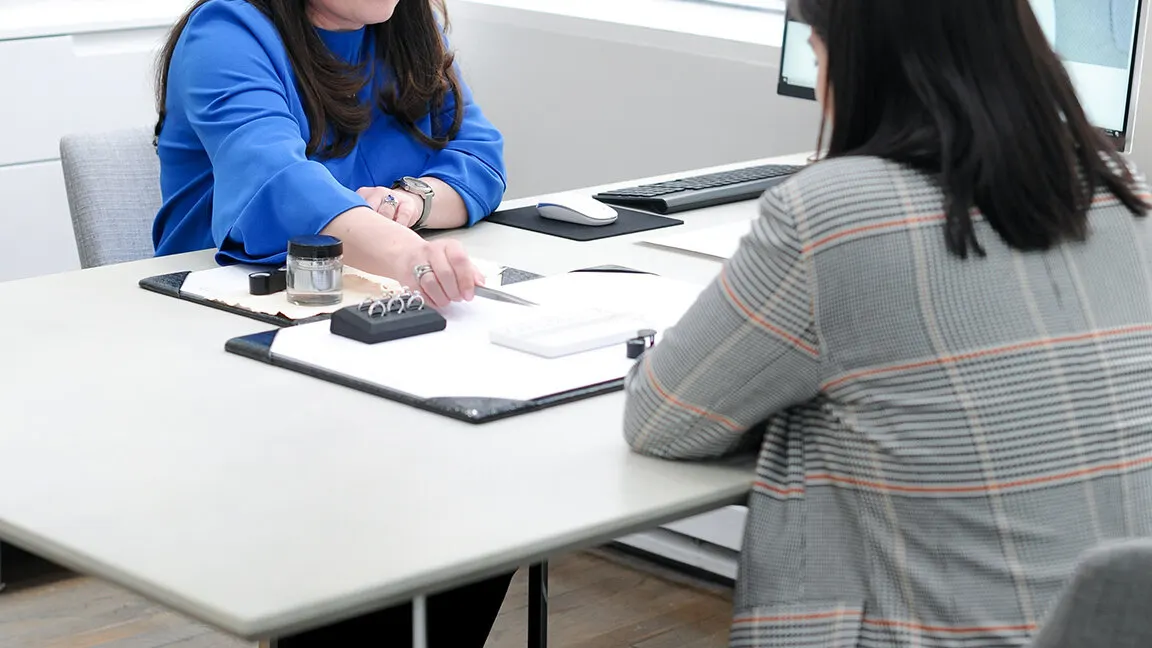 Unparalleled Client Service
Our virtual concierge experience combines the flexibility of online shopping with the high-touch benefits of a private jeweler. Converse with us over email or visit one of our private showrooms, whichever is most convenient for you. Your concierge is accommodating, hyper responsive, and dedicated to helping you create the perfect ring or piece of fine jewelry.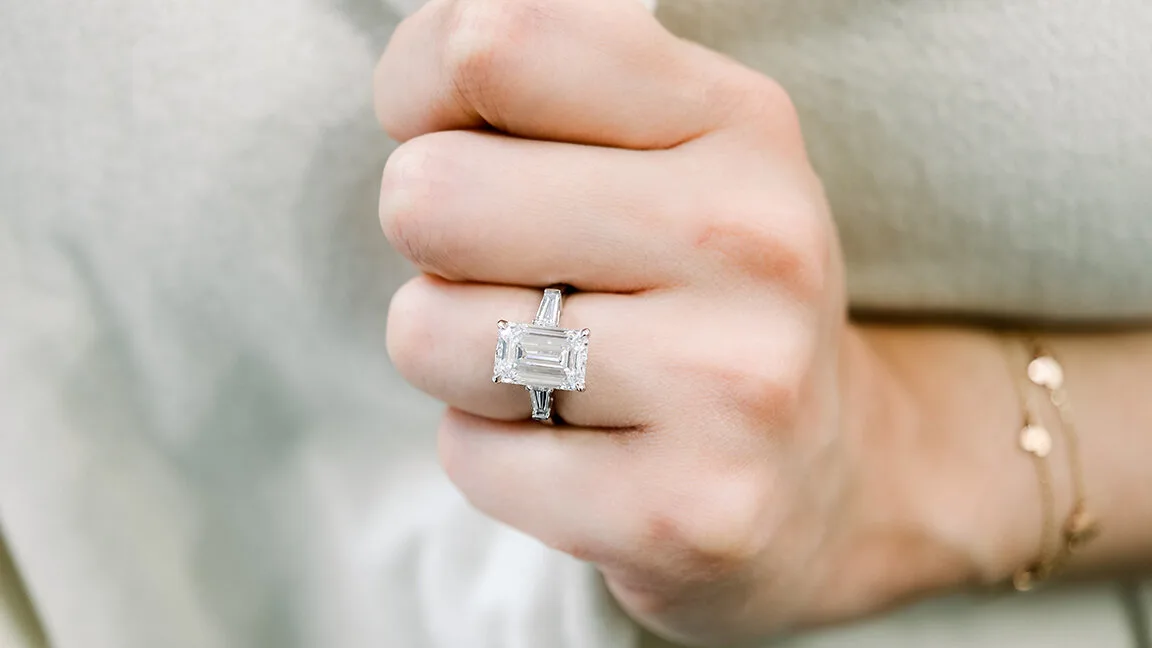 Lifetime Trade-In Guaranteed Resale
We're so confident you're making the right choice, we'll help protect your investment. Trade in your original lab diamond for full value toward the purchase of a new one, forever. No longer want or need your lab diamond? Clients who purchase from Ada are guaranteed a financial offer on resale.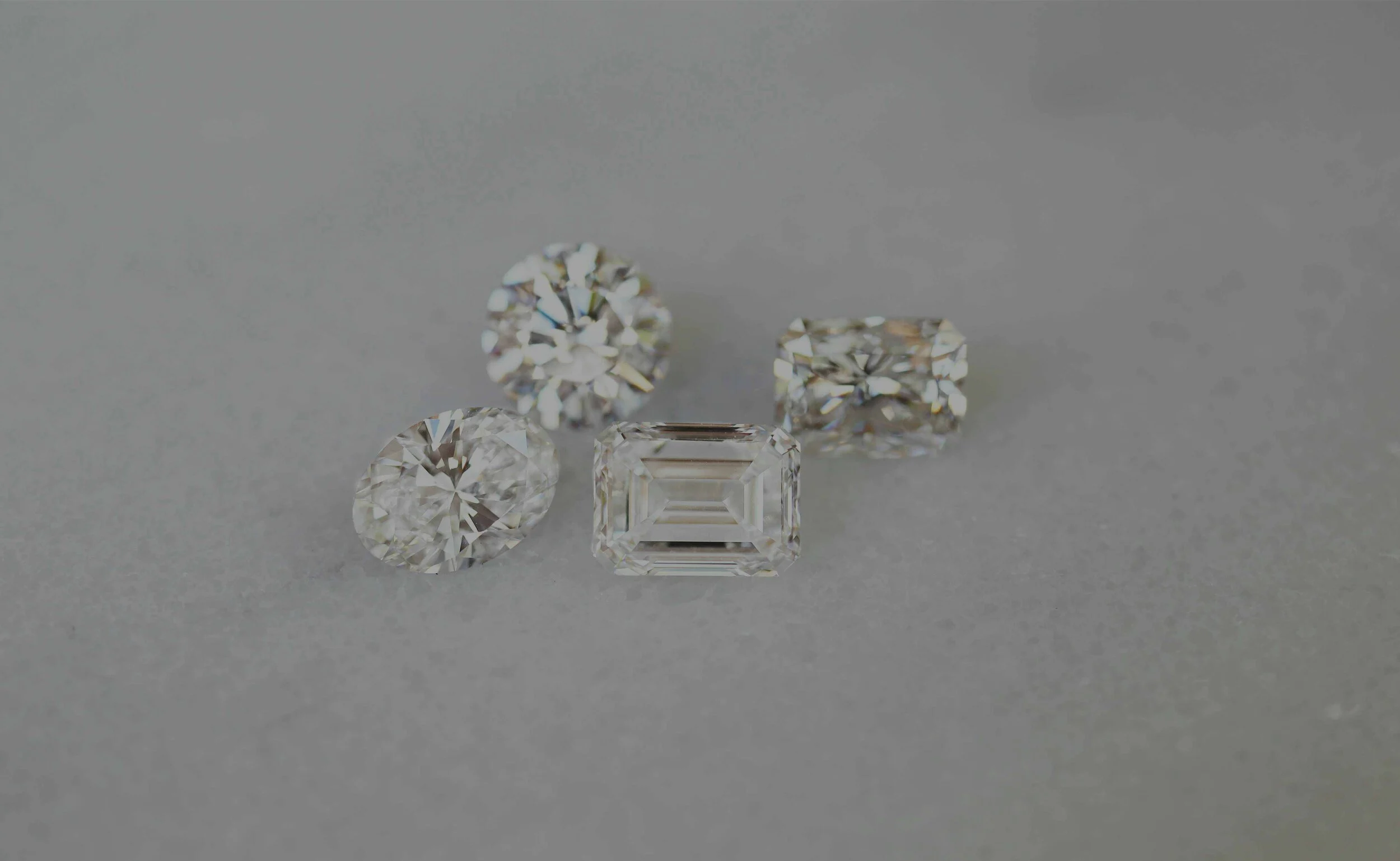 Why You Shouldn't Buy from Budget E-Commerce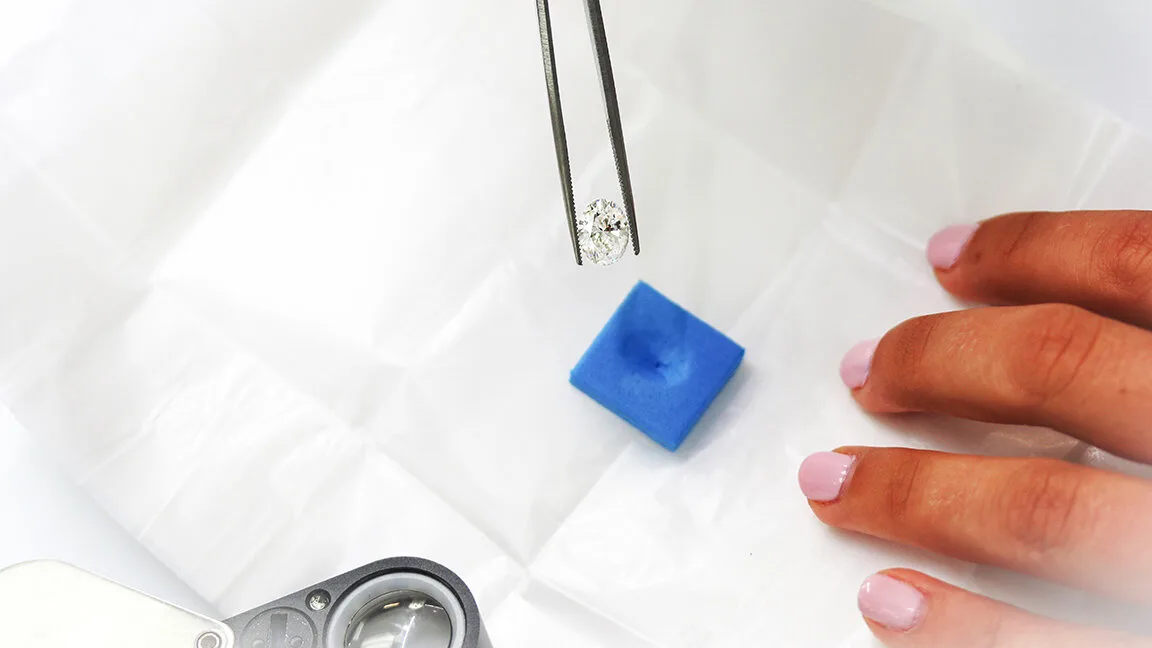 Don't Buy Sight Unseen
Our clients trust our eyes. We have thousands of hours judging lab diamonds in person. We would never sell a diamond to a client without inspecting and approving it prior. If you choose to buy from a budget e-commerce site, they will sell you any diamond regardless of value or quality. You take the risk that no one at the e-commerce company has even looked at your diamond prior to shipment. Diamonds that cannot sell in person get dumped on budget e-commerce for cheap.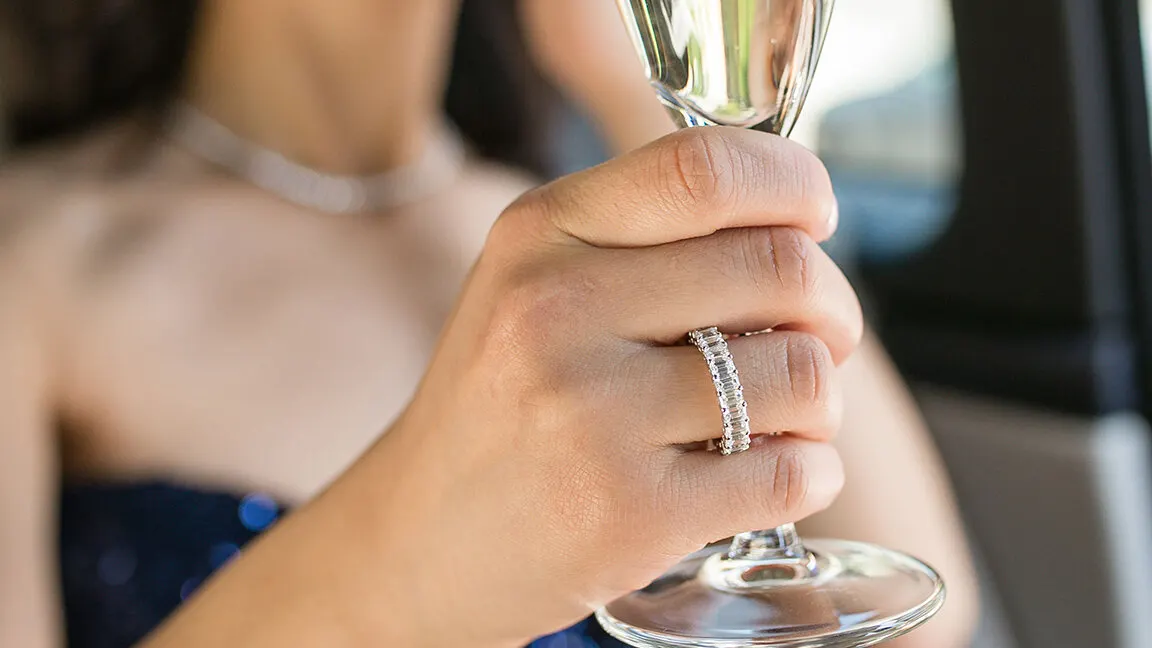 Quality Matters
We've had the opportunity to view our competitor's jewelry in person, and it is far below our standards. Mass-produced settings are made to accommodate a range of diamond sizes, which can result in ugly, oversized prongs, crooked settings, and lost diamonds. Cheap metal castings can fracture and fall apart over time. You should be able to wear your ring proudly, without worry.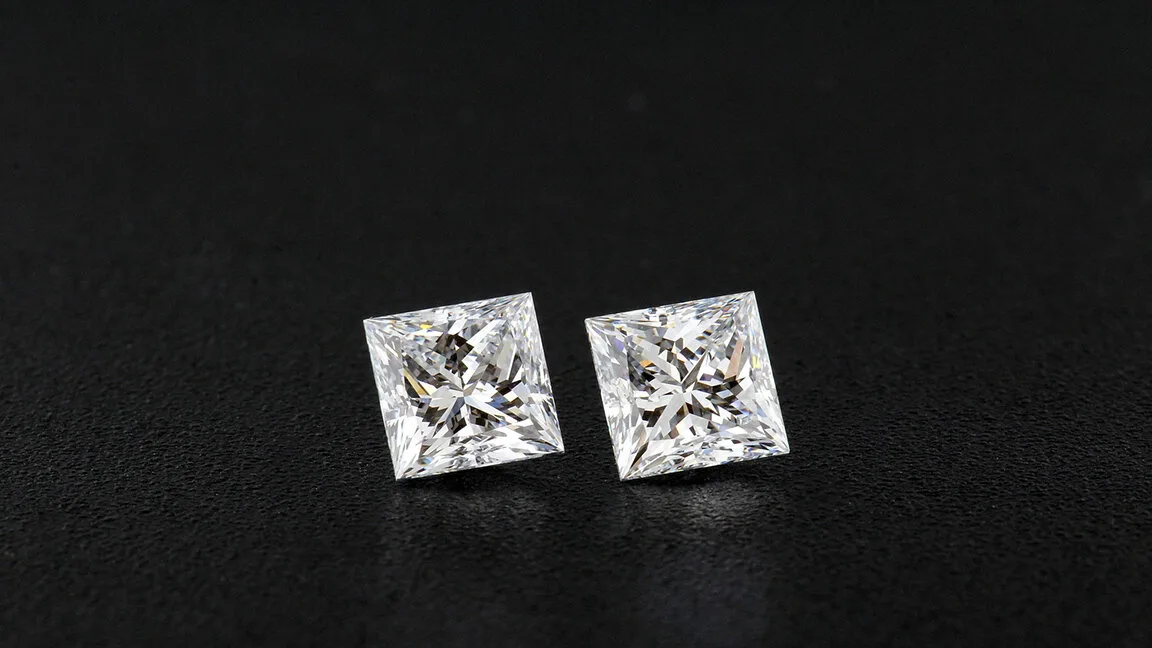 Diamond Unavailable
We will only sell you a lab diamond that we physically inspected and have in one of our showrooms. Budget sites often do not possess the diamond they sold to you. If the diamond is no longer available from the wholesaler, they will encourage you to buy a more expensive alternative. You can call it by any other name, but that's a bait and switch, and that's not luxury.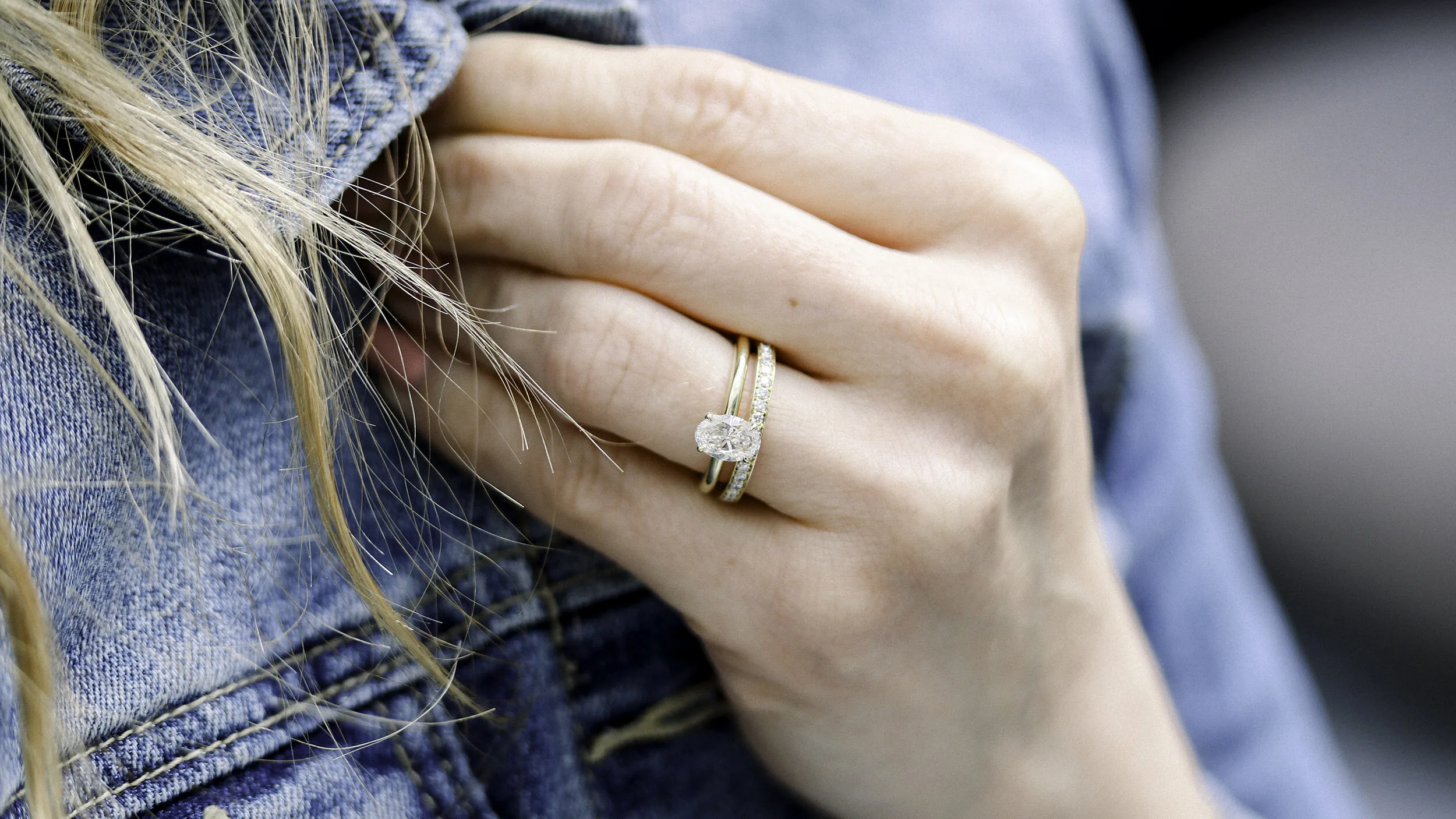 Post-Purchase Benefits
Read the fine print. Jewelry warranties at budget sites are minimal or non-existent. Most companies will not offer diamond trade-in, guaranteed re-sale, or complimentary repairs. Here at Ada, your purchase does not end at checkout. We are proud to offer complimentary re-sizing and a robust warranty.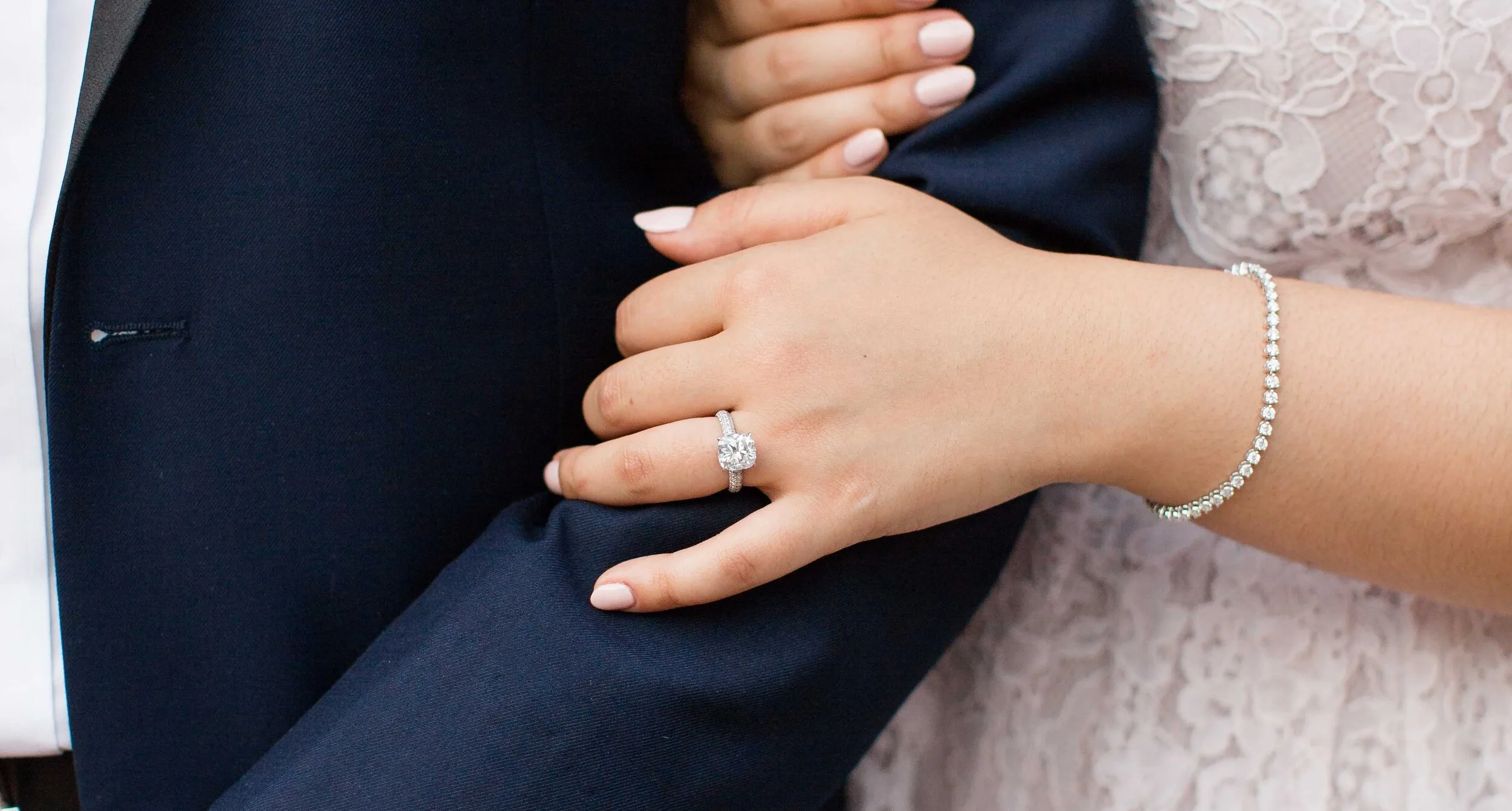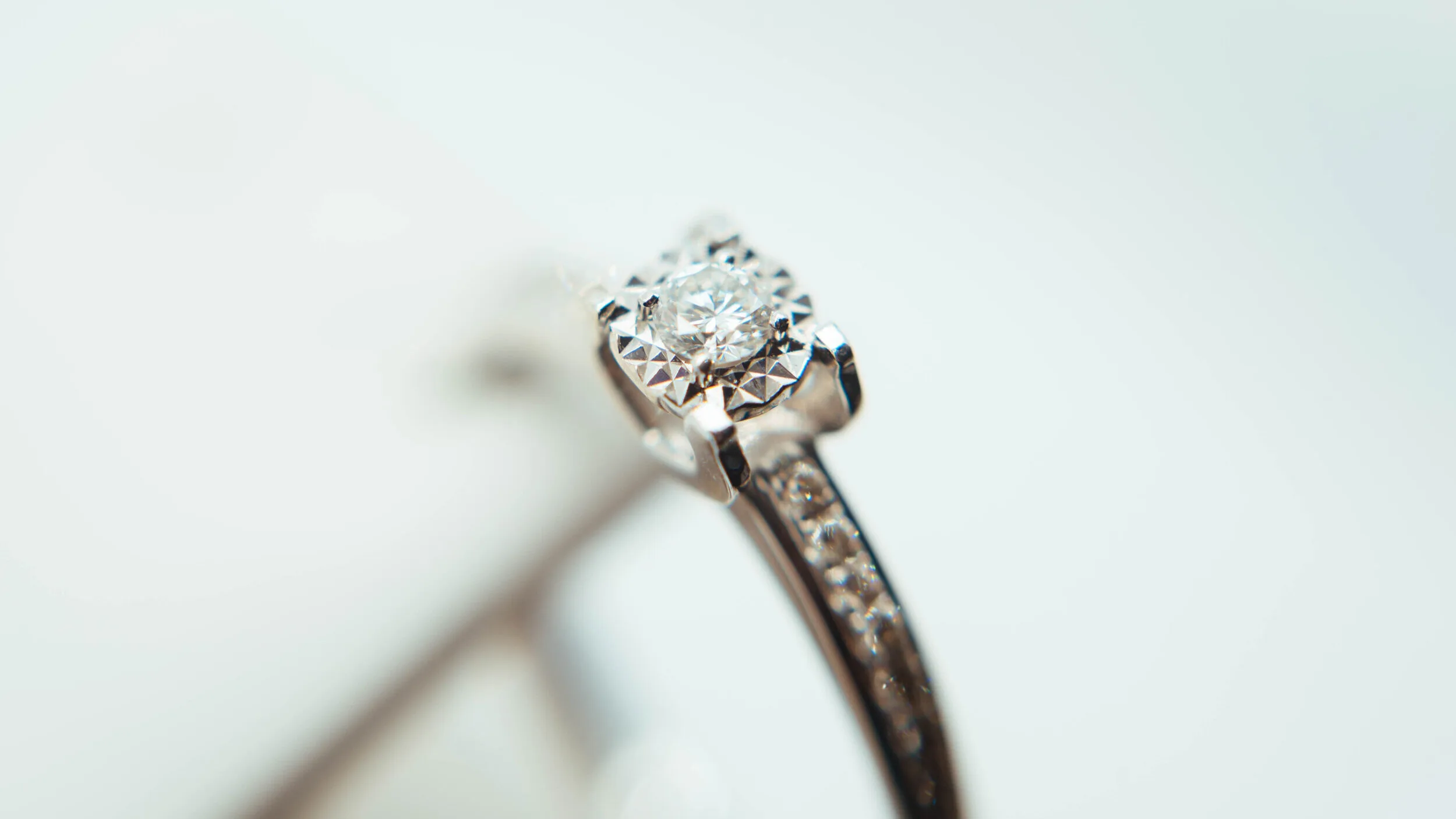 Low Prices = Low Quality
Budget e-commerce sites operate on low margins, which is why they are able to offer lower prices. However, low margins mean low quality service and low quality jewelry. It means cutting corners everywhere possible, not inspecting the diamonds, using cheap metal castings, and avoiding quality control. It means focusing on quantity, not quality. It is simply not possible to offer our level of client level service, peace of mind, and quality jewelry at budget prices.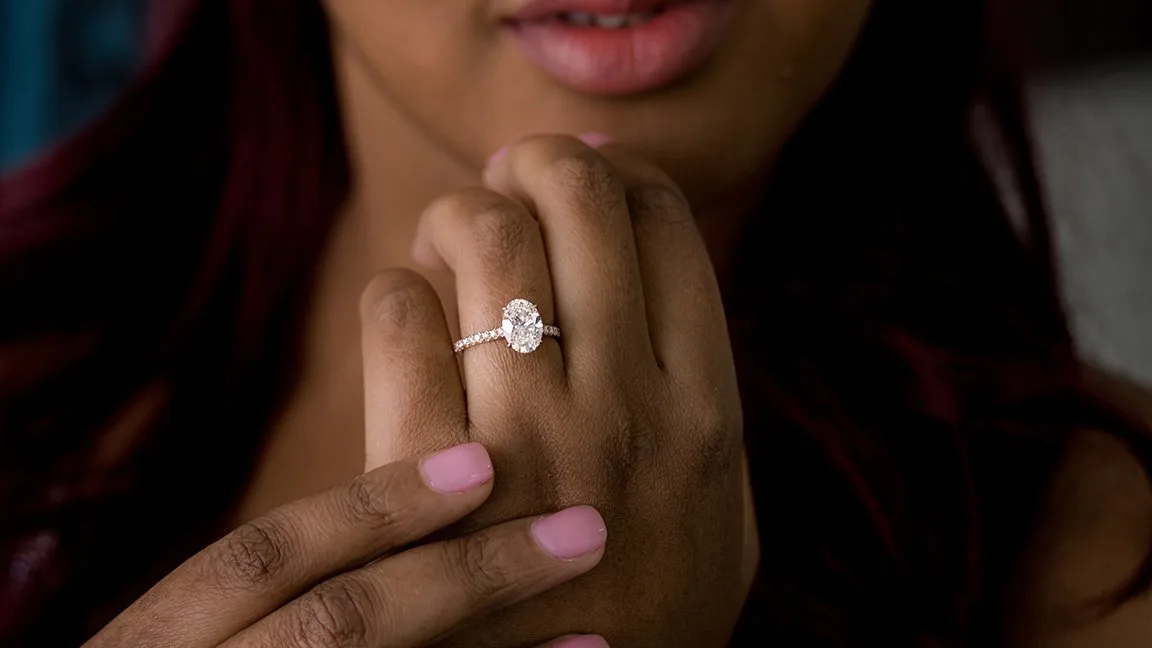 Is it the Right Choice?
Diamonds are like pumpkins and Christmas trees. The nice ones sell first and the sad ones linger on the lot. Lab diamonds that are not good enough for our discerning eyes get listed on the Internet for cheap. You may get a great "deal," but you may not realize your mistake until after it's too late.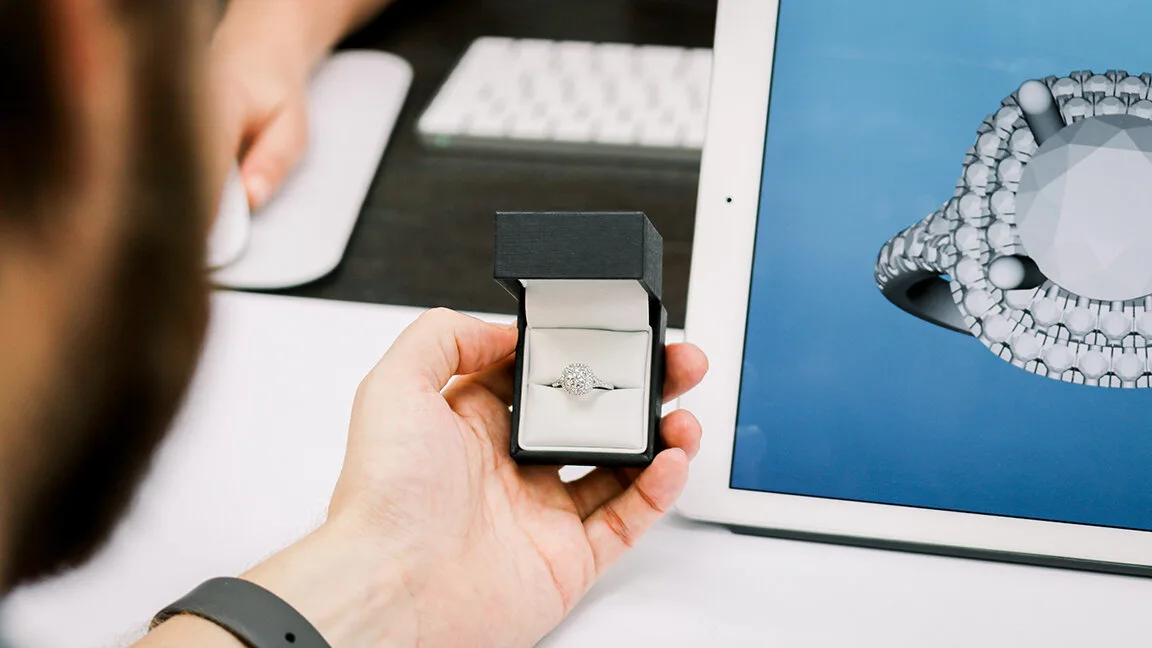 What if You Chose Wrong?
While it is possible to re-sell a beautiful lab diamond, it can be challenging to re-sell a low quality one. If you inadvertently buy a bad diamond from a budget e-commerce site, you may be stuck with it after your return date has passed. At Ada, you're protected. We're so confident in our curation, we guarantee trade-in and buy back. You may not be a diamond expert, but we are.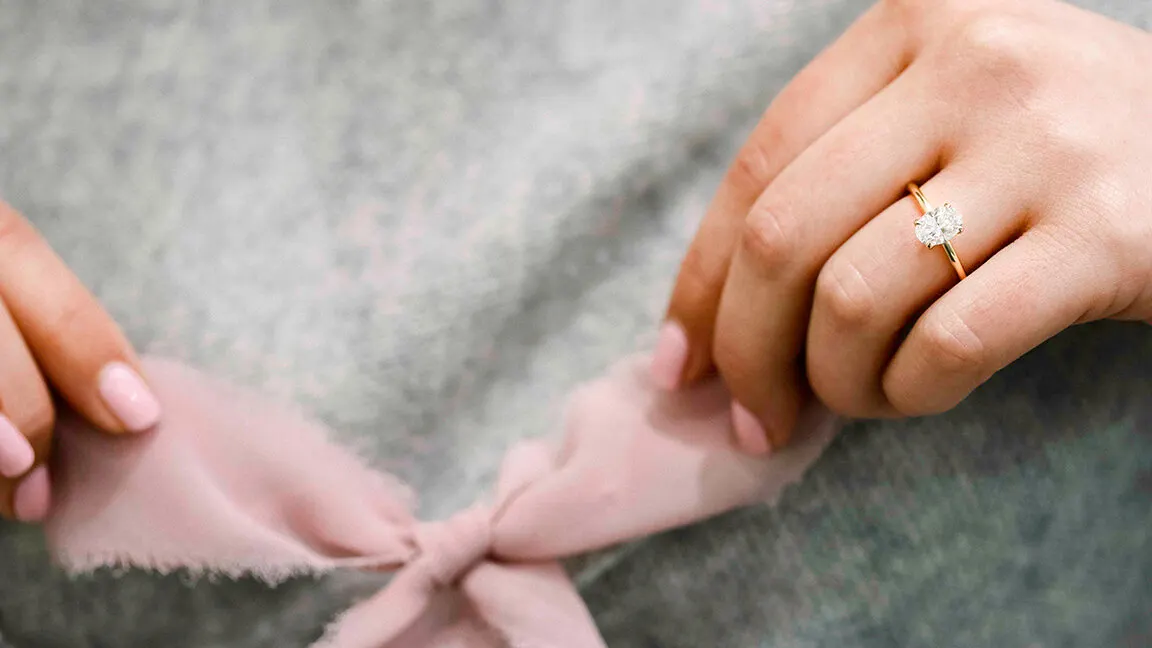 You'll Pay for it Eventually
What is your time worth? How about your sanity? Your experience and peace of mind matter. We encourage prospective clients to read our competitors' public reviews, especially hidden or "not recommended" reviews. We often get asked why our prices are higher than those of our competitors. Delivering incredible service and quality isn't free, so we refuse to price match companies that deliver neither.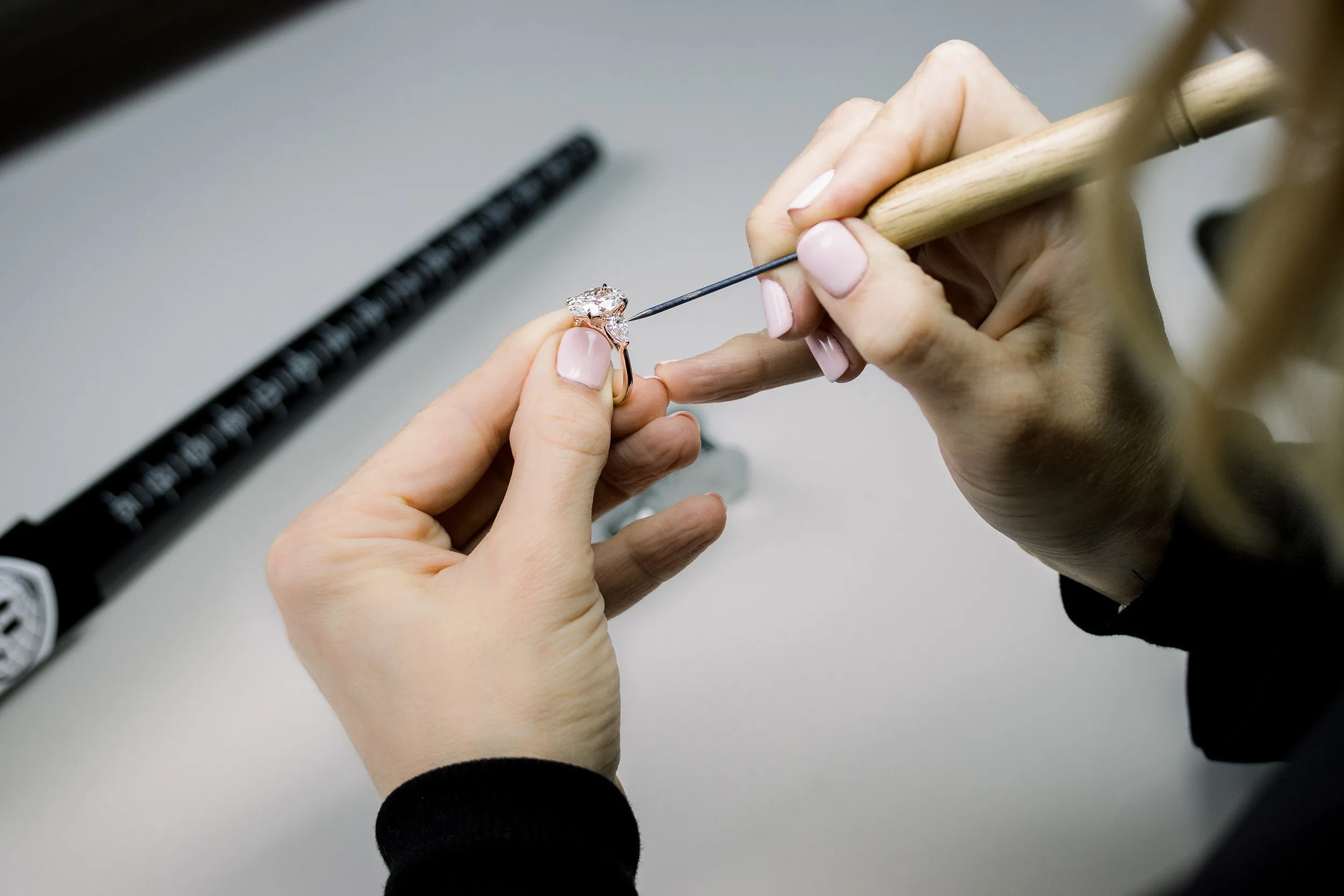 Ada Diamonds: A Team of Passionate Professionals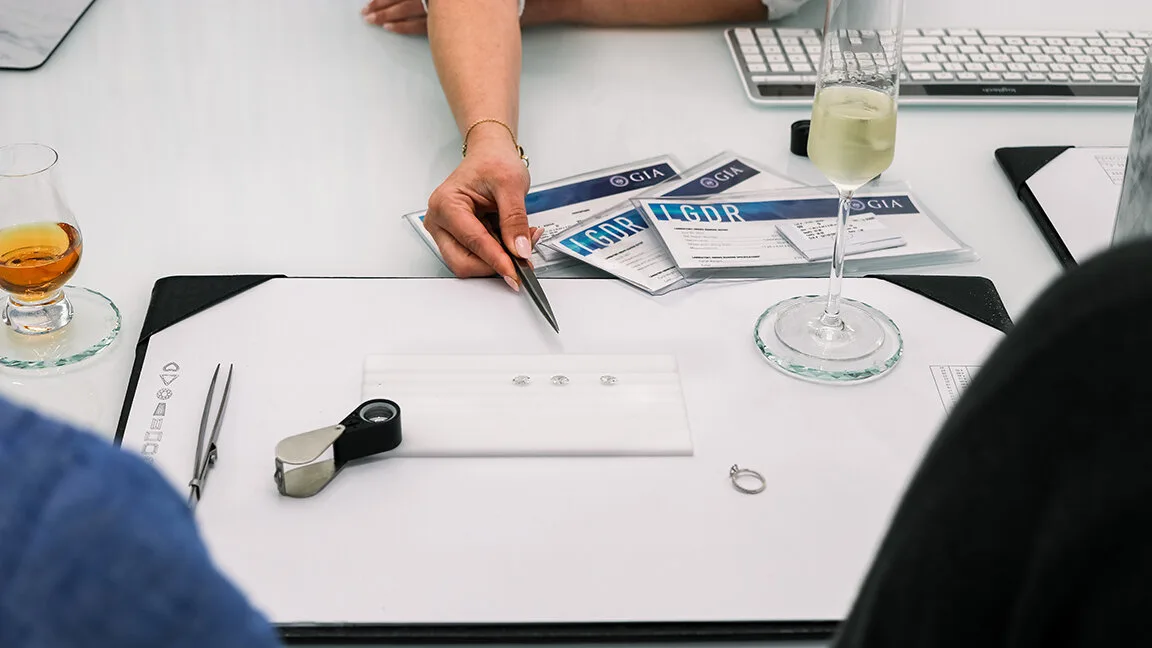 Meet Your Diamond Concierge
Throughout your Ada Diamonds journey you will be guided by a US-based, college-educated Diamond Concierge who will be your single point of contact. Our Concierge are passionate about customer service, hyper responsive, and committed to finding you the best diamond for your desired level of investment. Your Concierge will see you through the entire curation, design, production, and delivery process, seamlessly.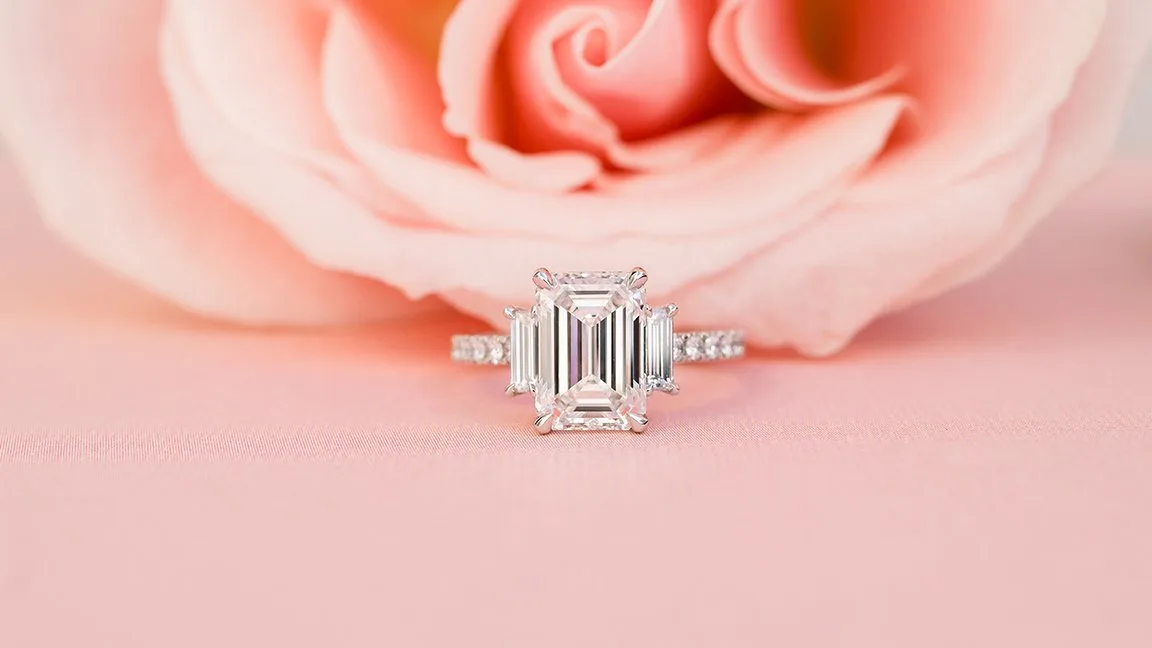 Meet Our Diamond Snobs
If a quality diamond is what you seek, look no further. All of the diamonds we sell have been personally vetted, inspected, tested, and videoed in one of our showrooms. We have an entire team of operations professionals dedicated entirely to judging and approving lab diamonds for our clientele and we never sell sight unseen. You deserve the best, and we are here to deliver.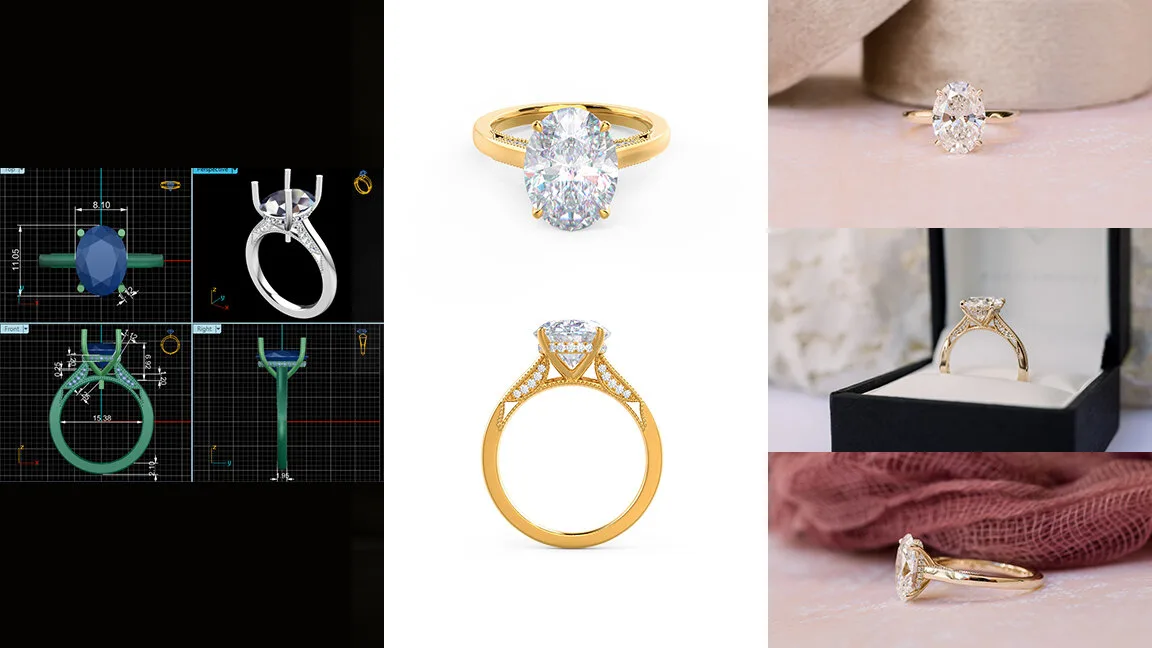 Meet Our Designers
Once you have chosen your beautiful diamond, our Design team is here to make your dream ring come to life through CAD models and photorealistic renderings. Every single ring we sell is custom and made-to-order. Our Design team will produce as many iterations, design changes, or ideas as you would like at no additional charge.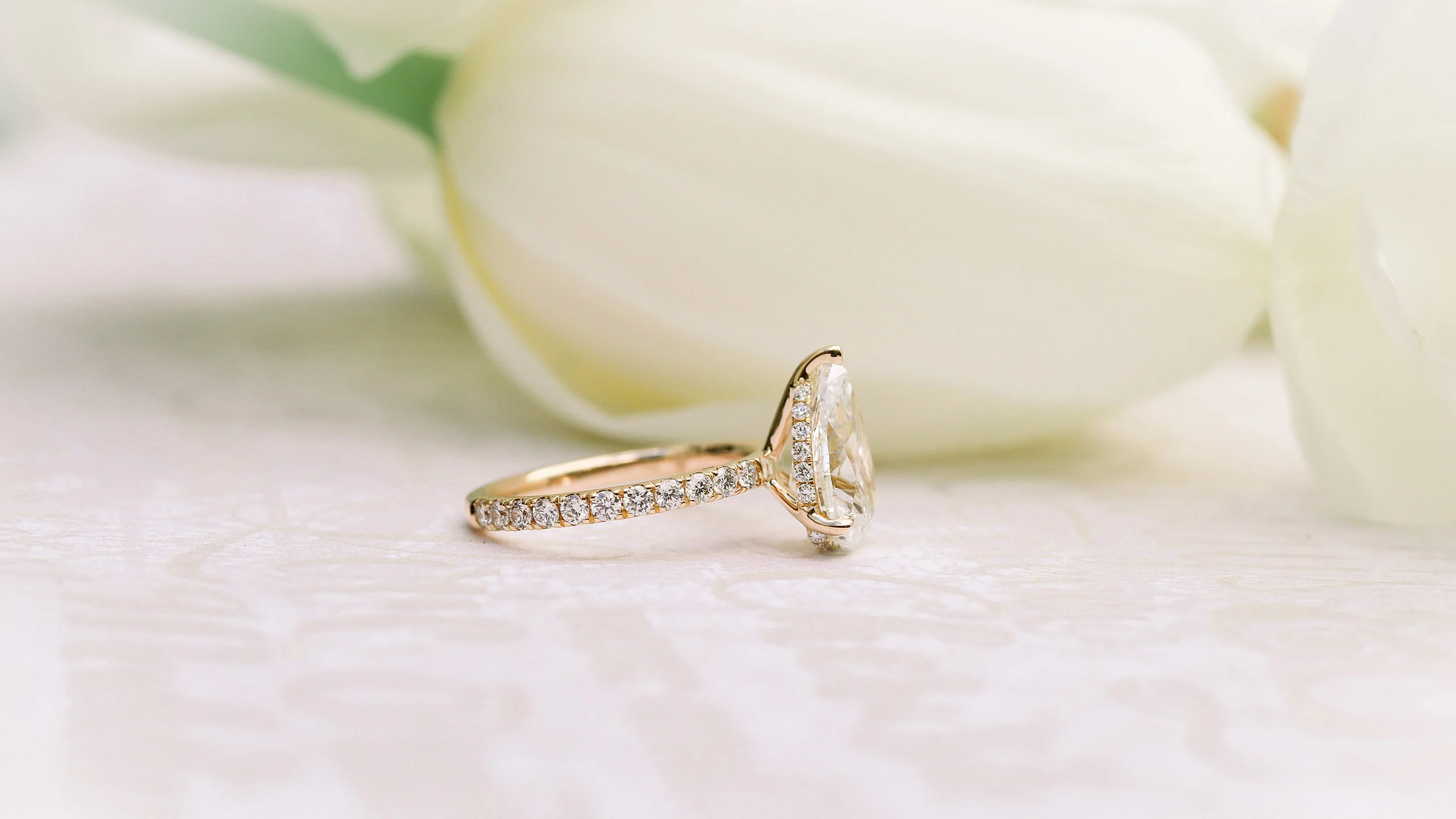 Meet Our QC Enforcers
The quality of your setting must be just as exceptional as the diamond you've chosen. Our QC staff ensure your stone is set straight, your prongs are delicate and even, there's no porosity or wavy metal, the pave is smooth and even, and your ring matches its photorealistic renderings. If your ring isn't perfect, it does not pass qc.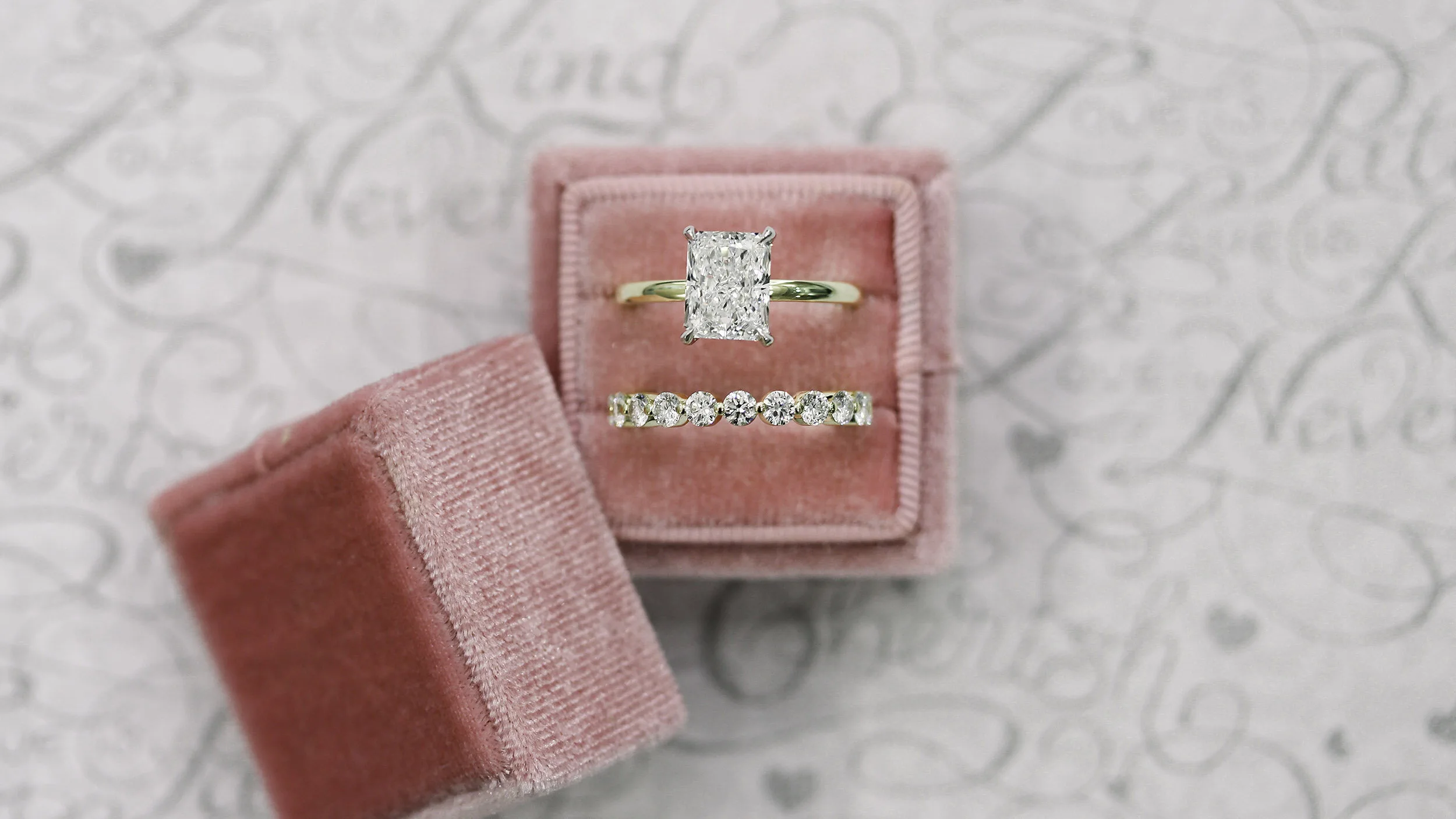 Meet Our Logistics Team
Shopping online can have a lot of unknowns, but our logistics team is here to make it easy. We will arrange for fully-insured shipping to a residence, business, or held at a Fedex Office for pick up. Need to re-route your package? We're on it. Need to send your ring back to us for a re-size or a cleaning? No problem. Our team is dedicated to creating a seamless, stress-free experience every single time.
---
Here at Ada Diamonds, we are passionate, invested, and committed to delivering excellence for our clients. If you care about quality products and experiences, then you've come to the right place.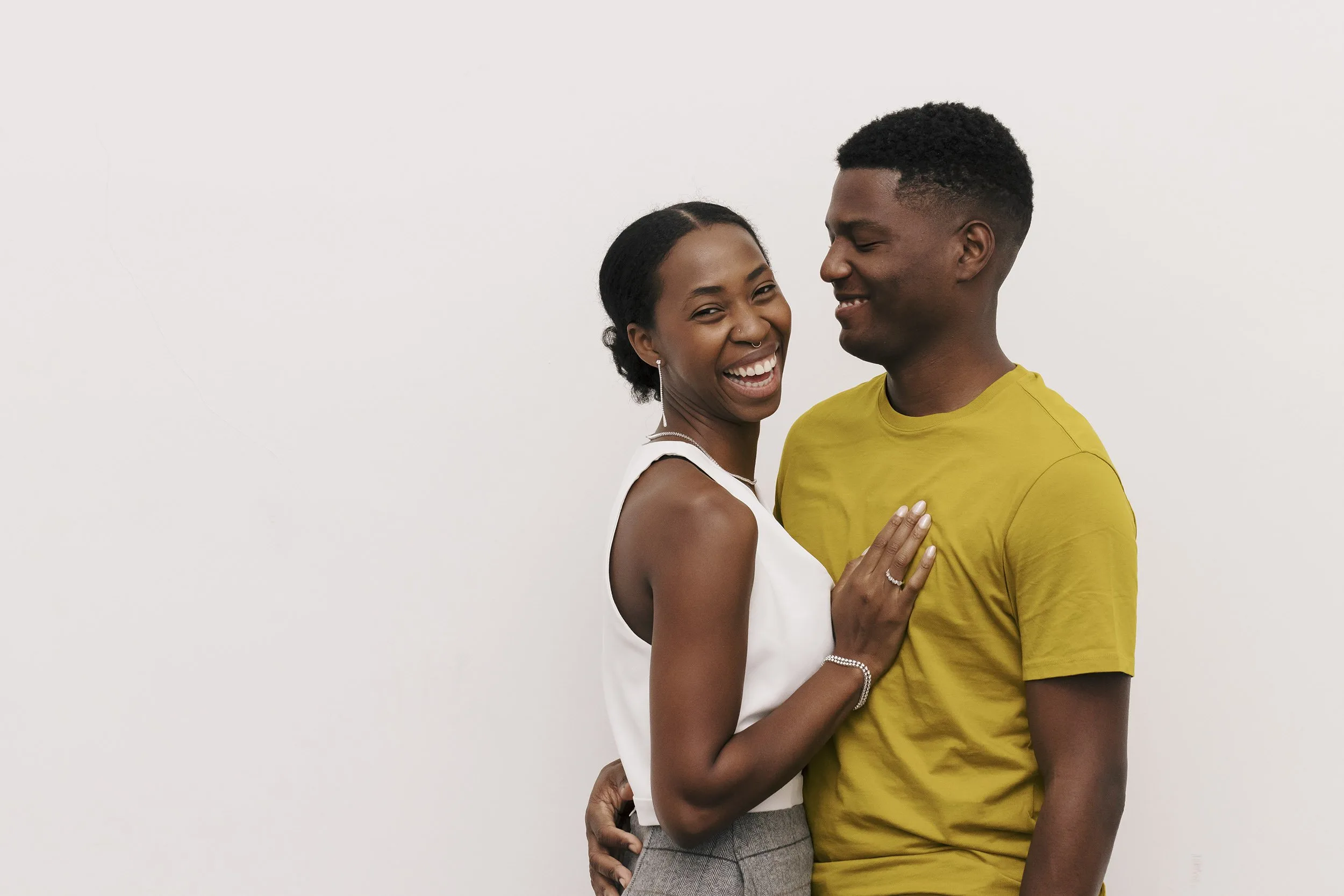 At Ada, our five star service is rooted in a commitment to excellence. Check out real reviews from past clients to see how engagement ring shopping should be.
No reviews found for Default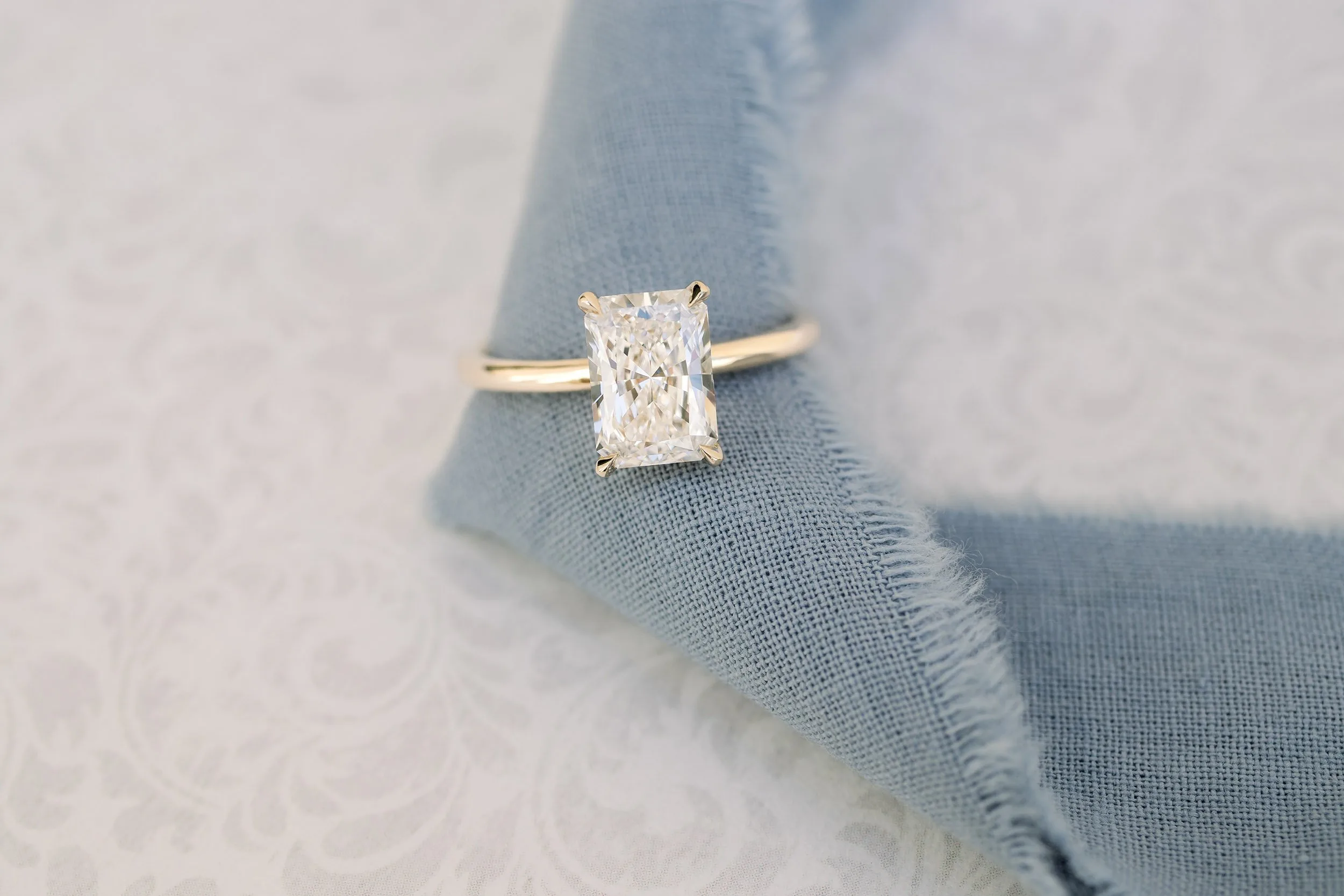 Ready to Find the Perfect Diamond?
---