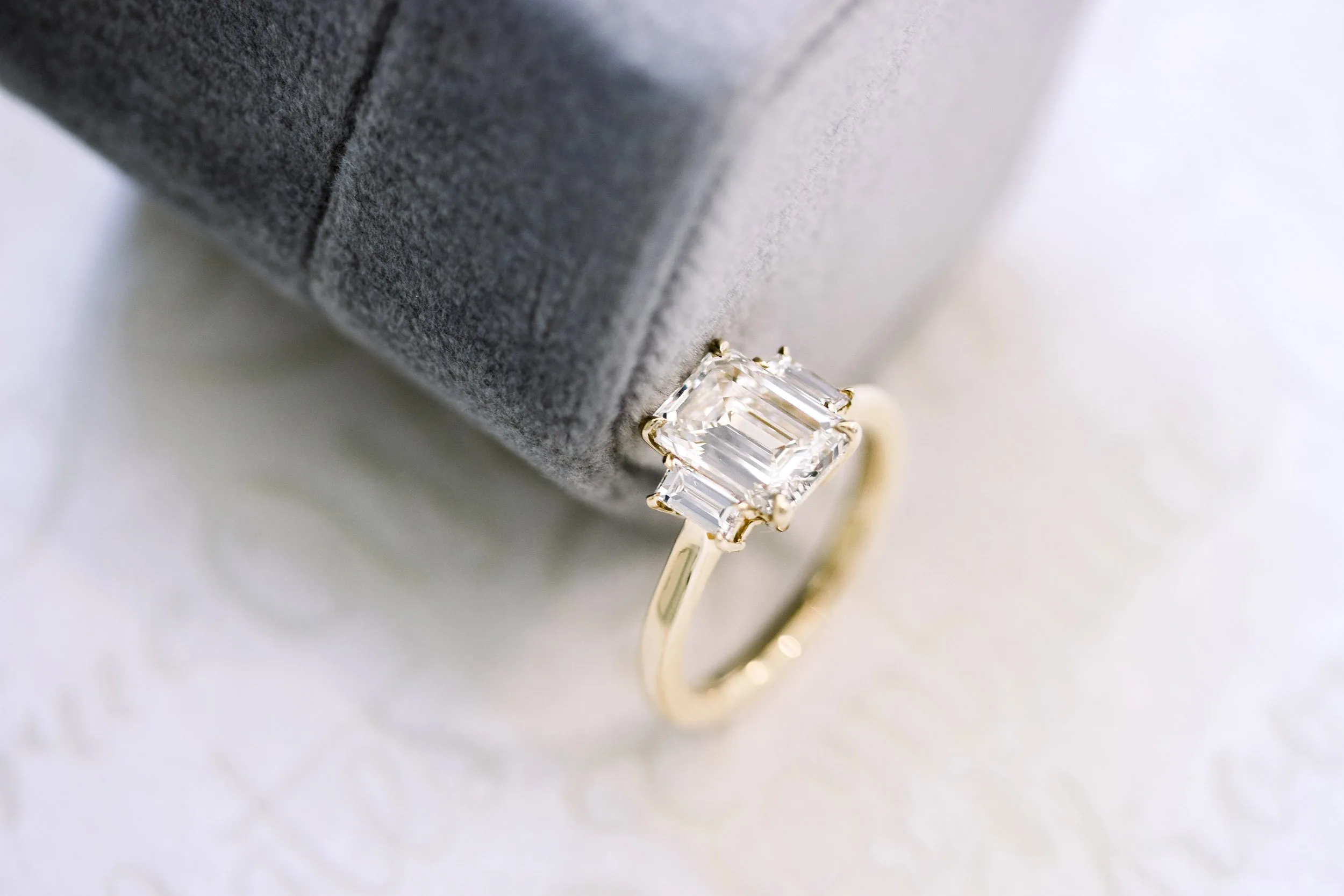 Lab Diamond Emerald Cut Engagement Rings
An eye-catching shape with enduring appeal, emerald cut lab diamonds are a perfect blend of clean lines and classic glamour. At Ada Diamonds, we specialize in delivering the highest quality emerald cut lab diamonds to our clients. Each of our emerald cut lab diamonds has been hand-selected by one of our in-house experts for exceptional quality and extraordinary brilliance. Your Ada Concierge will help you create the perfect custom engagement ring with one of the best emerald cut lab diamonds on earth. Inquire to get started.
---
---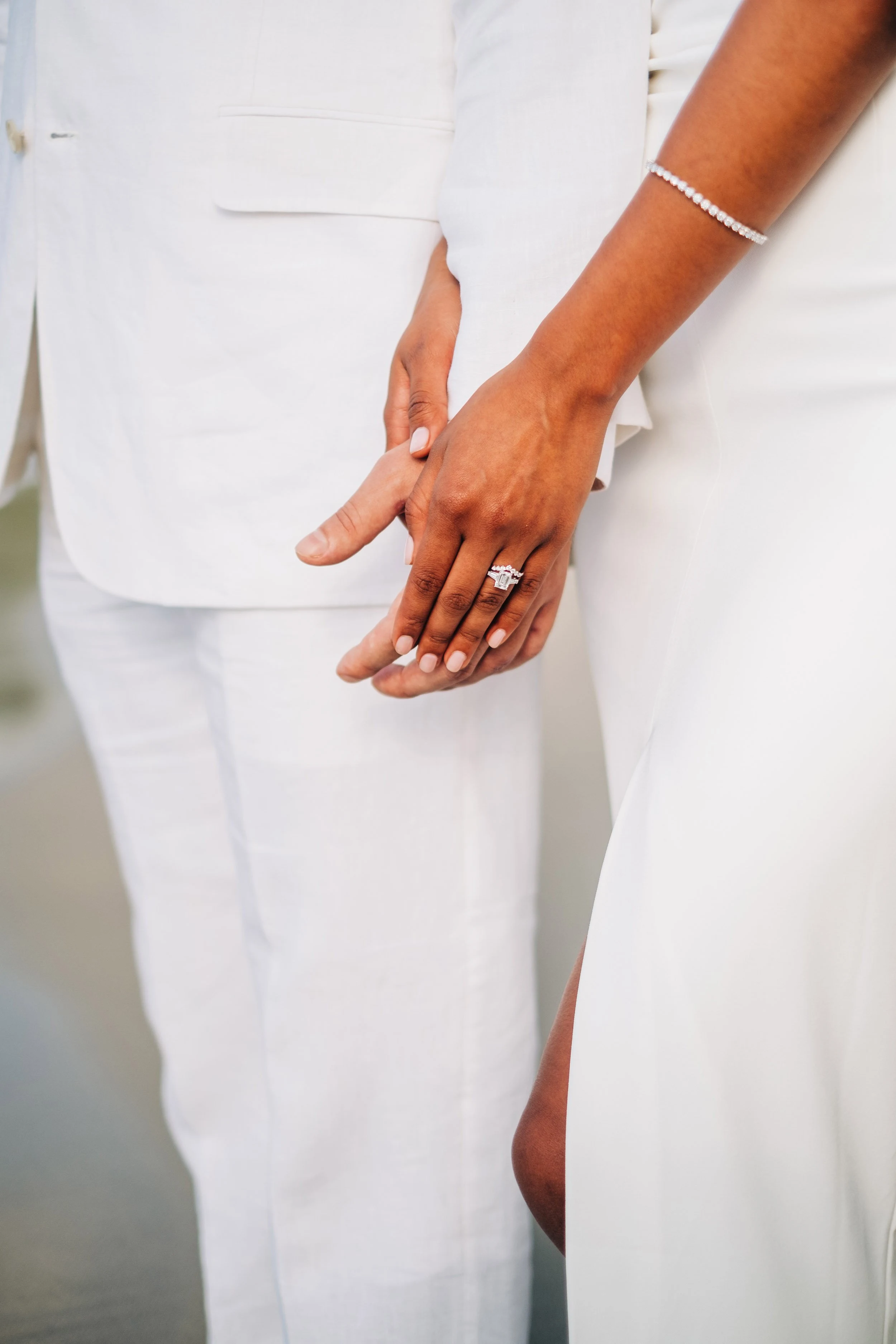 The elongated shape of emerald cut lab diamonds is both eye-catching and finger flattering. The step-cut facets and large, open table give this diamond shape its distinctive look. With less faceting than brilliant cut diamonds, emerald cuts rely on a "hall of mirrors" effect that gives off dramatic flashes of light. True to its name, this cut style was originally developed for emerald gemstones.
Emerald diamonds lend themselves well to a variety of setting choices, from solitaires that showcase the elegance and glamour of this cut to delicate halos that maximize fire and light.
With a larger surface area than most cuts, it's of particular importance to consider clarity and color in choosing your emerald cut diamond. Your Ada Diamond Concierge will curate a list of only exceptional diamonds to ensure your finished ring is nothing less than perfect. Ada Diamonds receives the first right of refusal from diamond growers the world over, meaning your concierge will curate a list of stones for you not available anywhere else. Inquire today to get started!
---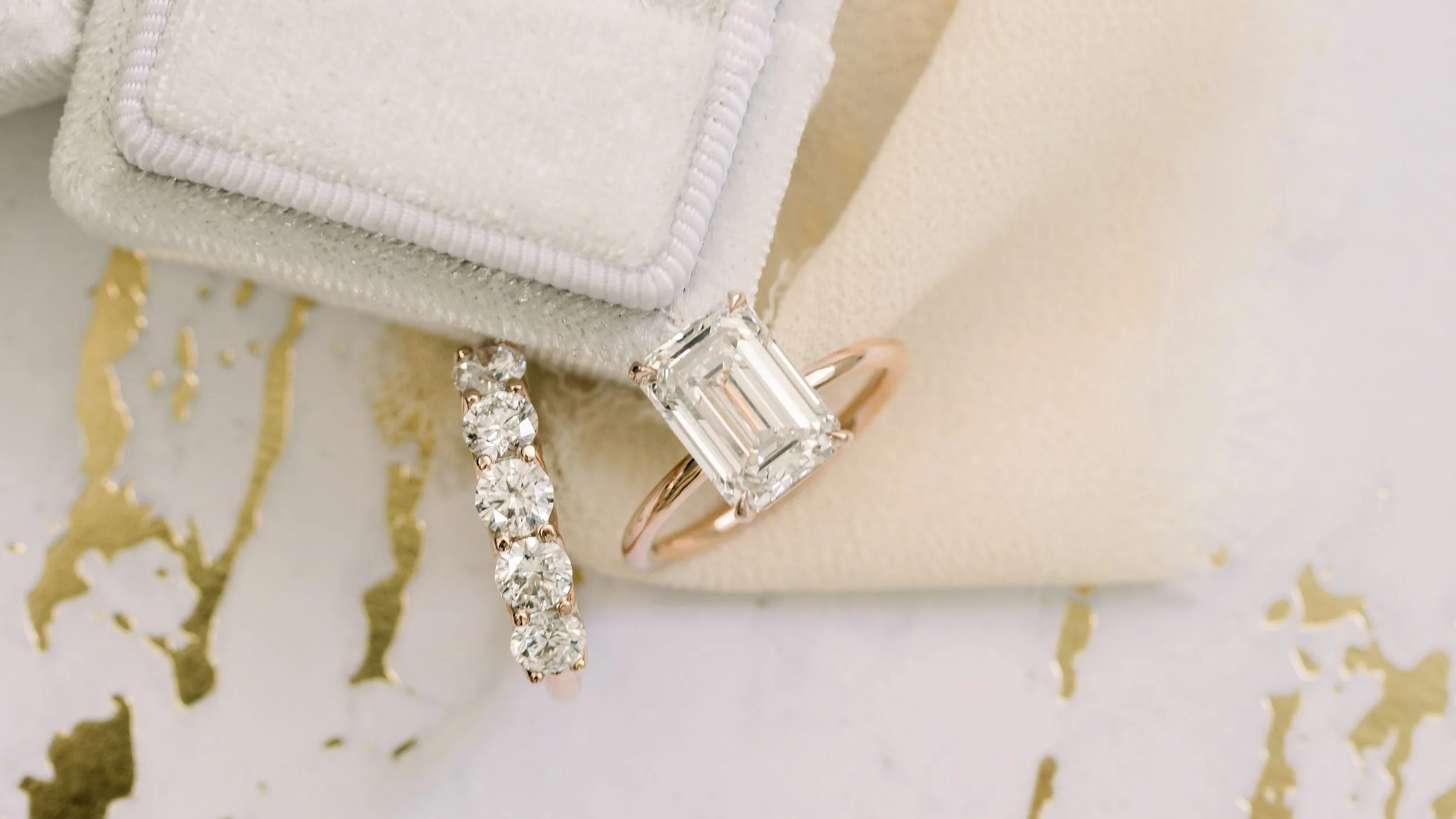 From "Will You?" to "I do."
Ada Diamonds specializes in custom made-to-order engagement rings and wedding bands as well as classic and contemporary men's bands. Our approachable diamond experts will help you design the perfect ring with conflict-free diamonds hand selected for optimal quality, fire, and brilliance. Learn more about our exclusive Diamond Concierge Experience.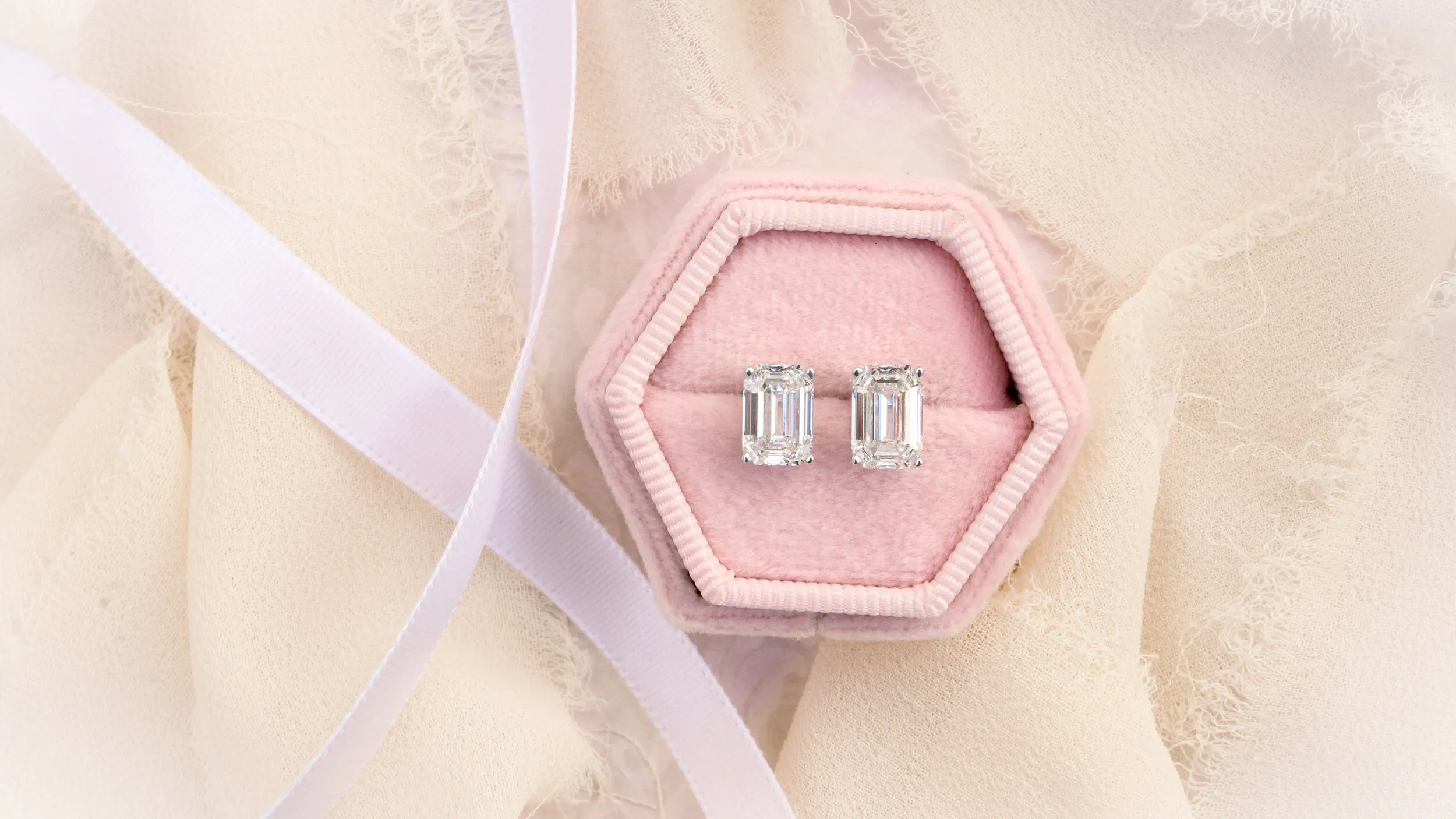 Emerald Cut Fine Jewelry
From stunning studs to breathtaking pendants, your Ada Diamonds Concierge can help you create a stunning piece of daily wear jewelry utilizing our carefully curated selection of lab grown emerald cut diamonds. Shop our ready-to-ship styles or design something custom.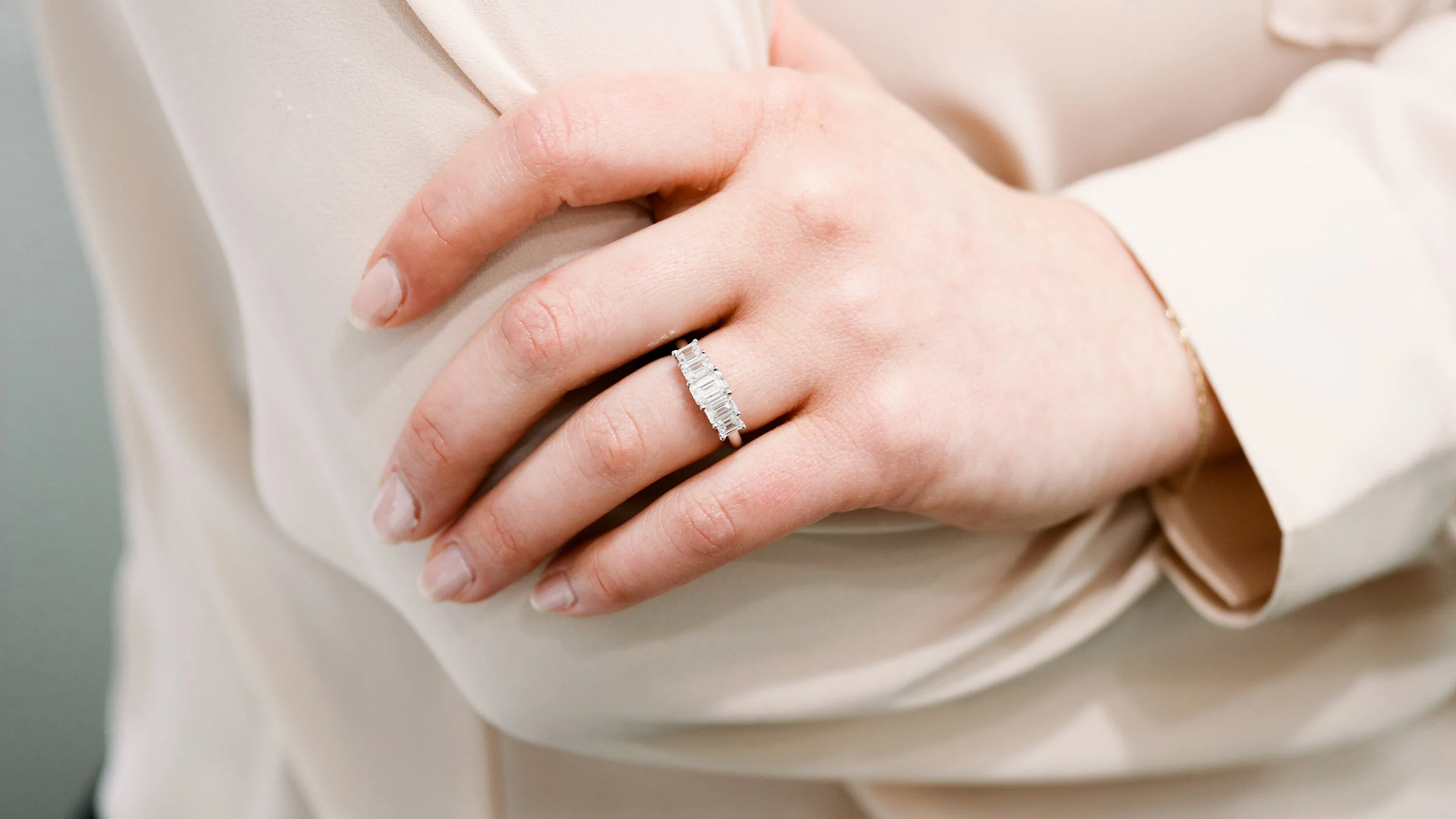 It Matters Where it Comes From
Ada's lab grown diamonds are environmentally and ethically superior to diamonds mined from the Earth. We know that for life's greatest moments, it matters where it comes from.
---